The following are 5 skills to help you build a successful PLR Business. Becoming a private label rights content (PLR) seller is a pretty good way to generate an income online.
Becoming a private label rights content (PLR) seller is a pretty good way to generate an income online.
While it's not an entirely passive income, it will be stable if you're consistent and good at what you do.
There is quite a bit of work involved, and this is usually underestimated by most beginners who think (incorrectly) that selling PLR is the path to quick riches.
You have to work your butt off by doing hours of research, content creation, tech headaches, etc., and it's all par for the course. You WILL have to go through these hard yards to become a competent and respected PLR seller.
You'll need a few crucial skills to succeed in this business.
1. Spotting trends and
hot niches for your
PLR Business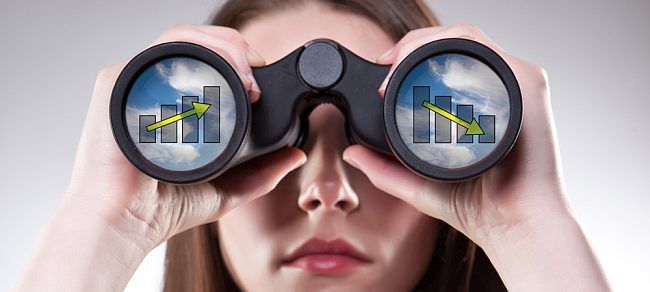 One of the most challenging tasks that beginner PLR Business will face is coming up with topics to write. Ideally, you want to choose a topic that is popular and in demand.
The goal of *most PLR Businesses is to sell as many copies of the PLR as possible. You can only do that if the niche you pick has many people looking for content.
*Some PLR Sellers specialize in selling limited copies to create a rabid demand when they announce that soon-to-be-released PLR package.
There's no shortage of content for popular topics like weight loss, online marketing, yoga, self-help, etc. These are massive markets teeming with affiliates and marketers continually looking for fresh content.
Being able to spot trends and hot niches is a fundamental skill you MUST possess.
There are several ways to do this, but a couple of methods are:
A. You can look at the Amazon Bestsellers for books/Kindle books to see which non-fiction books are popular.
Or
B.You could visit the ClickBank Marketplace and sort the list by popularity to discover the hottest niches.
Alternatively, you could look at the latest and most popular PLR content and put your twist on it to launch your PLR.
For example, if someone launches a PLR bundle on Focus for Success and is trendy, you could create a similar PLR package and call it something like Success Habits for Entrepreneurs.
By slanting your content and 'niching' it down, you'll have no shortage of topics. Since these topics are fruit from the 'trendy' tree, they'll be just as sweet and well-received.
Then it's just a matter of research and writing.
2. Research and writing
The general rule is that you should write and create your own PLR. There are a handful of trusted PLR sellers, and almost all of them write their own content.
If you wish to hire a writer, there are two downsides.
Firstly, you'll need to find a competent writer who delivers the work in a timely fashion.
Secondly, your profit margin decreases because of the added cost.
There are ways to get around this, but that's beyond the scope of this article.
HINT: It rhymes with byverr & involves more work
You need to know that being able to do your own proper research will enable you to have factually accurate and reliable content.
It would also help if you had a little (or a lot) bit of writing skills under your belt so that your stuff is engaging, informative, and coherent. PLR buyers want unique & premium content to put their name on.
Your success in this plr business will come down to you being able to give your buyers what they need while keeping your profit margins wide enough to sustain your plr business.
3. Sales page and
funnel creation
The Sales page and funnel creation is the business's technical side, and it's one that makes most newbies squirm in their seats.
There is no need to panic here.
All you need is a decent page builder such as Elementor, OptimizePress, Thrive Architect, etc., to create professional sales pages. You could quickly master these user-friendly page builders in a week or so.
The key to succeeding here is to overcome your mental hurdles. Stop moaning and groaning and telling yourself, Ohhhh! I'm not tech-savvy!!!! Heeeellllp!
No one is coming to help you, and you are your best friend here.
You CAN DO IT! Just get started and go slow.
Once you're capable of building a sales page, you'll need to write some good copy to sell your product. While writing excellent sales copy is a multi-million dollar skill, you do not need that level of expertise to write your sales copy.
Nowadays, many sales copy templates out there allow you to fill in the blanks and get started.
One good copy formula resource you can refer to https://copyranger.com/21-incredible-copywriting-formulas-i-use/.
Building a funnel is merely creating extra sales pages to offer more products to those who already bought your front-end product. Do NOT overdo this. 1 or 2 upsell pages is more than enough.
Having five and above will defeat the purpose and leave your buyers with a sour taste in their mouths.
4. Affiliate recruitment
Affiliate recruitment is an essential skill to have.
Network with other marketers, especially other PLR sellers, and become friends with them.
Start promoting their products and show that you're able to deliver some value too. Be a friend first before asking an affiliate to promote your products.
Some marketers are ALL about marketing and have abysmal social skills.
Very often, they're neither able to get respect nor trust from most affiliates because they are too pushy, or they only show up to ask for affiliate support.
Don't be that person.
Remember to give your affiliates advance notice before your PLR launch so they have sufficient time to prepare for your product launch.
5. Money management
Proper money management is a MUST!
Do not blow all your earnings without reinvesting some back in your business.
Keeping aside some money will allow you to hire freelancers to create different content types (graphics, videos, written content, etc.) for your next launch.
Having these freelancers on hand will not only save you time, but your PLR bundles will become more attractive and comprehensive. This added value will elevate their status in potential buyer's eyes and increase your chances of getting the sale.
These five skills are imperative for your success in this business.
Neglect any of them, and your PLR business might never take off or sit idle for ages without progressing further.
So, please pay attention to them and always seek to improve your skills.
Abraham Lincoln once said,
"Keep doing instead of thinking."
Okay, maybe he didn't say that but know that action is the foundational key to all success, and the best way to sharpen your skills is to use them.
The success of your PLR business is in your hands.
My hope is that these 5 skill tips will help enhance or help you begin your online PLR business.