WordPress Security Cheat Sheet!
Stop Wasting Hours Scouring The Web!
This Is A Must Have Cheat Sheet For ALL WordPress Users
Don't Let The Next Hacked WordPress Site Be Yours!
To better prepare you for securing your WordPress site, I've prepared this cheat sheet that will guide you step by step to become an expert AND monetize this new knowledge in 6+ cool ways!
INSIDE THE CHEAT SHEET YOU WILL FIND...
9 WordPress Security Sources on Social Media & News
One quick mouse button click will bring you right where the news is coming from, each and every day. Find fresh hot content in a few seconds!
12 Important Information Resources on WordPress Security
Discover some of the most interesting information regarding WordPress Security, and become an expert in literally no time at all!
8 Sources Of Top Selling Products On WordPress Security
I personally selected for you, these top 8 sources which will show you the top selling products on WordPress Security!
5 Hand Picked Guides On WordPress Security
These guides include but not limited too, Locking Down Your Site, How To Secure Your WP Working Area, Understanding Zero Day Exploits & MORE!!
Top 5 WordPress Security Training Videos
The Internet is full of WordPress videos but only these 5 made it to my hand picked list for this cheat sheet. Lock your WordPress site down & keep the bad guys (and gals) out!
And There's MORE!
Say YES to the WordPress Security Cheat Sheet and receive...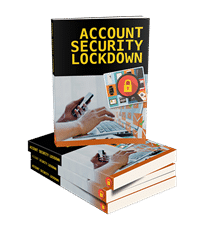 Account Security Lockdown Package
This fresh and unique training guide is extremely easy to follow so that you will learn the most accurate and exact methods for fully securing not just your e-mail account but ANY account in your possession that exists on the Internet.
You will also be given the peace of mind and the relief that you don't have to stress out with or risk having any kind of security issues now or down the road.
Earn & Learn!
You are getting resell (Master) rights, complete marketing package including sales video. Also included are mind-maps, resource reports & it's own cheat sheet.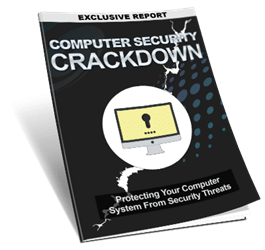 Computer Security Crackdown Package
Many people wonder whether or not their computer is secure. They fear that someone might be looking through their files, copying, altering, or erasing them. They are uneasy about the thought that someone might be monitoring their every move in cyberspace.
If you're unprepared, and you are taken by surprise, this could be the beginning of a long series of attacks and the risk of having your personal information and accounts compromised as well.
This report will help prepare you to gaurd against these attacks.
Earn & Learn!
You can resell this package & keep 100% of the profits. You can also use it as a list building tool and give it away to your email subscribers. Includes Twitter Tweets & Follow up email series.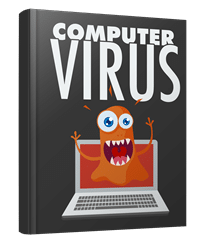 Computer Virus Package
This Book Below Will Show You Exactly What You Need To Do To Finally Be A Success With Protecting Your PC!
The Costs of NOT Getting All The Info You Need Are Just Too High!
Some of the things you will learn from this power report:
What Is A Computer Virus?
How Are Viruses Spread?
How Bad Can A Virus Attack Be?
What Is A Malware?
Getting The Right Anti-Virus Program
Earn & Learn!
You can resell this package & keep 100% of the profits. You can also use it as a list building tool and give it away to your email subscribers.
All This WordPress Security Goodness

& MORE

, Can Be Yours For Only $3.47!
But You Need To Be Fast Because This Price Goes Up With Every Sale!
Frequently Asked Questions & Answers
Question: Can I make money from this Cheat Sheet?
Answer: The amount of money you make and / or save from what you learn on this WordPress Security cheat sheet is entirely up to you. Also, there is a section within the cheat sheet dedicated to ways of making money with WordPress Security.
Question: How many pages is in this eBook?
Answer: This is not an eBook. All this information is distilled down to just 3 pages plus the cover page image. This 'Fluff-Free' information packed cheat sheet is 4 total pages & is not a sleep inducing 80 page eBook.
Question: Can I edit and resell this WordPress Security cheat sheet?
Answer: You need to get the PLR Package & license in order to edit and resell for 100% of the profits.
That PLR Package is offered as an upgrade after your purchase of this regular cheat sheet package.
Question: What if I have more questions before buying?
Answer: Not a problem. Just click HERE or use the contact us link in the top navigation bar.
100% Satisfaction Guaranteed
Your satisfaction is priority #1! This is why I back ALL my product with a full 30 Day Satisfaction Guarantee.
If this Cheat Sheet package isn't every bit as fantastic as I say it is, write to my support helpdesk, let me know why and I will return your payment in full.
Steve Dougherty
Thank You Very Much & I Hope To See You On The Inside.